Hong Kong is an international city, which blends in the best from the East and West, creating a unique personality. Hong Kong leads the global resurgence of Chinese culture, and stands at the forefront of an exciting new era where every moment in this exciting city is an unforgettable experience.

Hong Kong comprises 260 islands including one with the largest Buddha in the world. There's the Kowloon peninsula teeming with shops, temples, markets and restaurants; the New Territories, which offers a contrast of scenic beauty and manmade achievements, its unique gardens and parks bursting with birds, wildlife and plants. It has a population of nearly 7 million people. Chinese and English are the official languages. Cantonese is most widely spoken whilst most people in the service industry speak English.
Public Transportation
The reputable Hong Kong International Airport makes Hong Kong the gateway to Asia. For general transport, taxis are plentiful and relatively cheap. If you're travelling to Hong Kong Island or Kowloon you'll need to catch a red taxi. If you're headed for the New Territories you'll need a green taxi, and those going to Lantau Island will require a blue taxi. All taxis in Hong Kong are able to take passengers to and from the airport. Fares are metered and detailed information about charges are clearly displayed inside each cab.

In addition, Mass Transit Railway (MTR), public buses, trains, trams and ferries are also convenient and frequent. These clean and efficient options cover extensive areas of Hong Kong and have signs and announcements in both English and Chinese.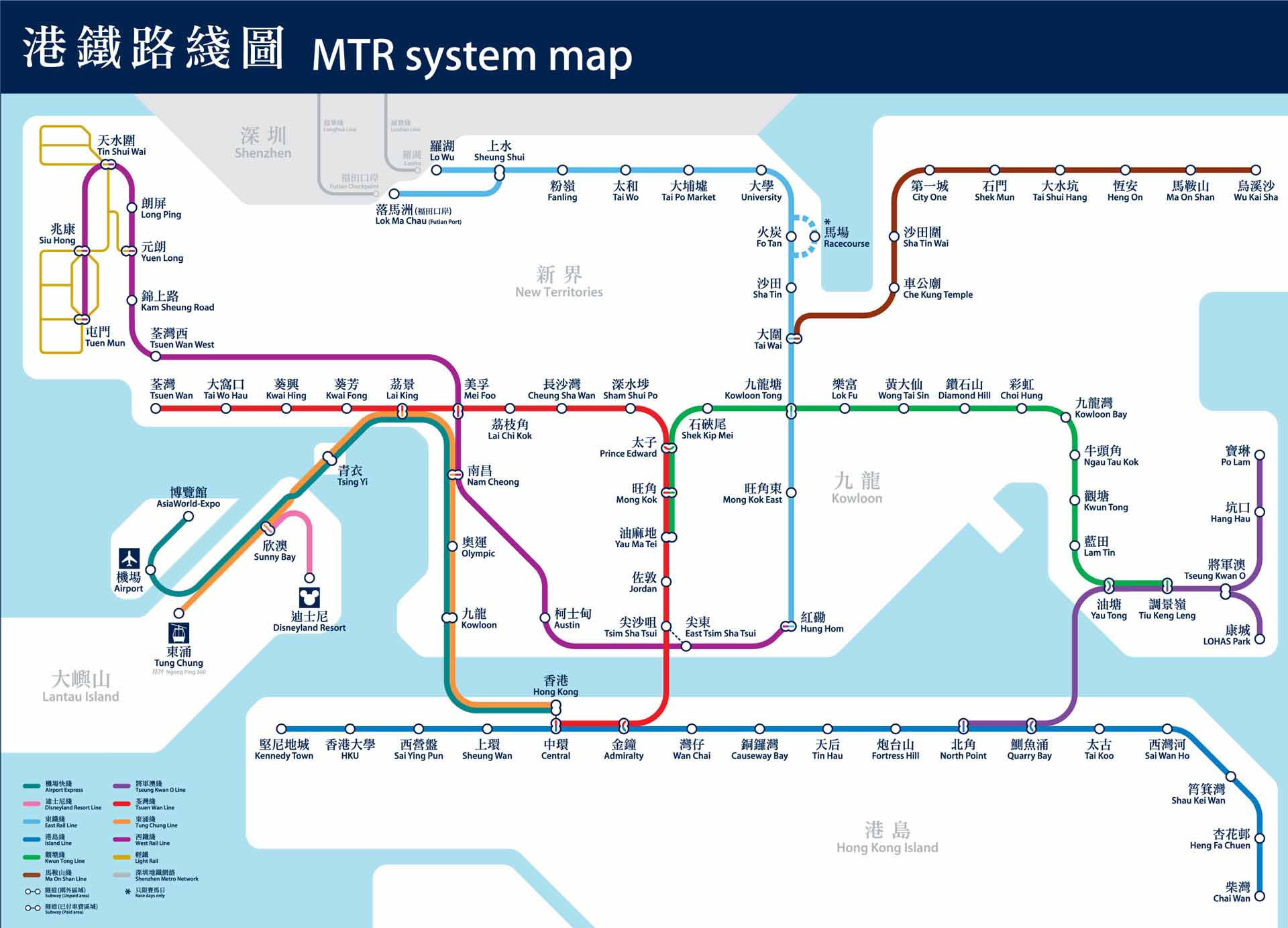 KMB (Public Buses): http://www.kmb.hk/en/
CityBus & NWFB (Public Buses): http://www.nwstbus.com.hk/home/default.aspx?intLangID=1
Octopus
Octopus, a kind of electronic money that is widely accepted in Hong Kong Public Transport. Each Octopus contains a built-in microchip containing all your payment information. With a simple 'touch & go' of your Octopus at a processing machine, the system automatically deducts the correct amount. There is no longer a need to carry coins. For more information, please visit:
Visas and Passports
Visitors from most countries can enter Hong Kong without a visa for periods of seven days to six months, depending on nationality. You may check the website: http://www.immd.gov.hk for details. Visas for Mainland China can be obtained in Hong Kong. Visas can be obtained through the Visa Office of People's Republic of China, Office of the Commissioner of the Ministry of Foreign Affairs of the People's Republic of China in Hong Kong or China Travel Service (HK) Ltd.



Climate
Hong Kong has a subtropical climate with distinct seasonal changes. Temperature in May varies between 25 - 30°C. For more information, please visit the website of Hong Kong Observatory (http://www.weather.gov.hk/contente.htm)or while you're in Hong Kong, you can also dial 1878-200 and press '3' for English to check the latest situation.
Currency
The currency used in Hong Kong is HKD, which is pegged to the US dollar at a rate of about $7.80 HKD to $1 USD. While coins are issued by the Government, interestingly, the issues of Hong Kong bank notes are shared between three commercial banks: HSBC, Standard Chartered Bank and Bank of China. These notes vary in design and colour according to denomination. Find more on Hong Kong's coins and banknotes in the website of Hong Kong Monetary Authority (http://www.hkma.gov.hk/).


Foreign currency or traveler's check can be changed to HKD at banks. Credit cards are widely accepted in most establishments.
Electricity and Voltage
The voltage in Hong Kong is 220 volts, 50 cycles. Plug G is used in Hong Kong as shown below: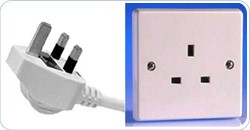 Using Mobile Phones / Telephones
You can use your own roaming service in Hong Kong and also, you can rent local SIM cards or mobile phones when you arrive at the airport or in town. Prepaid Calling Card and Mobile Data Prepaid SIM Card for mobile phones can be easily purchased from major convenience stores in Hong Kong.
Local private landline telephone calls are free and cost only HK$1 for five minutes from public telephones. International Direct Dial (IDD) service to most countries and regions of the world is available at most hotels for a fee. The IDD code for Hong Kong is (+852).
Wi-Fi
Free Wi-Fi service are available in Hong Kong at various locations. 'GovWiFi' is the free Wi-Fi service of the Government which is widely available across the city in locations like visitor centres, public libraries, major parks and gardens, government buildings, etc. See more from the GovWiFi Locator (http://www.gov.hk/en/theme/wifi/location/). Apart from the GovWiFi, free wirless internet access is also available in Hong Kong International Aiport, MTR stations, HKBN and Y5ZONE Wi-Fi Hotspots, PCCW Wi-Fi hotspots and many coffee shops in town. For details, please visit the the website of Hong Kong Discovery (http://www.discoverhongkong.com/).
Shopping
Hong Kong shopping is one of the city's real attractions, there are various retail shops which generally open from 10am to 10pm daily. Most sops in Hong Kong accept major credit cards but at the open-air markets, most vendors will only receive cash. To know more 'where to shop', you can visit the website of Hong Kong Discovery (http://www.discoverhongkong.com/).
Dinning
Hong Kong cuisine is mainly influenced by Cantonese cuisine, non-Cantonese Chinese cuisine (especially Teochew, Hakka, Hokkien and the Jiangsu & Zhejiang), the Western world, Japan, and Southeast Asia, due to Hong Kong's past as a British colony and long history of being an international city of commerce. From the roadside stalls to the most upscale restaurants, Hong Kong provides an unlimited variety of food in every class. You are welcomed to taste varieties of dishes in Hong Kong!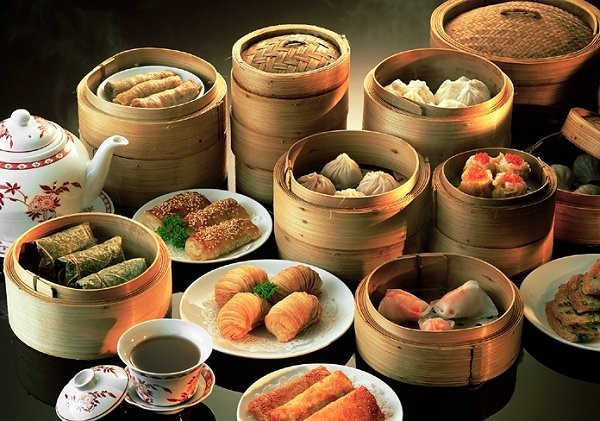 For more information about Hong Kong, please visit:
http://www.discoverhongkong.com/eng/index.jsp